Passion Project: Finding Magic in Metropolis - The Love of Design + Architecture
Feb 22, 2022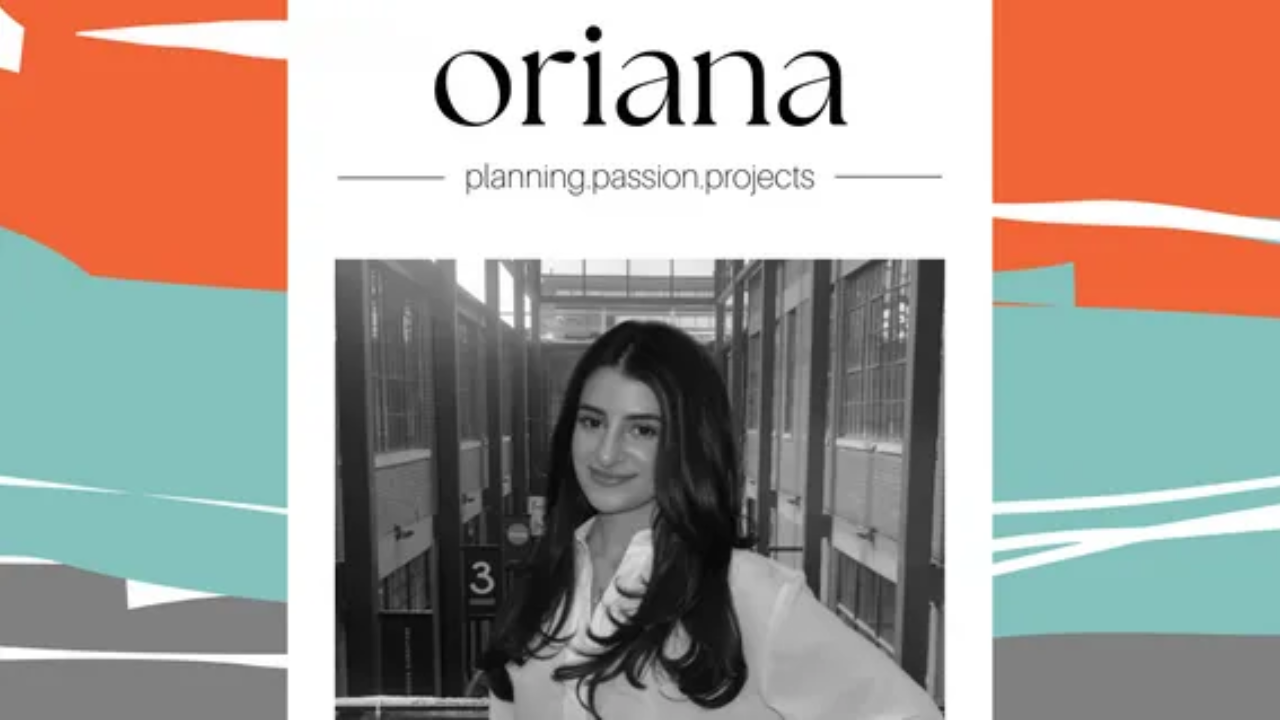 Host:
What are some key takeaways from your school studies?
The way my program at York University is designed is that you have course work, an internship, and a final research project. My final research project was focused on a case study, providing design recommendations for an urban hydro (electrical transmission lines) corridor site situated on the northern edges of the Greater Toronto Area. However, at times I felt overwhelmed by the MES final project process, as my intellectual interests were broad, and I have an open mind and love to explore. Initially it was hard for me to pick a topic because I kept bouncing between ideas. Unfortunately, that can also hinder the process. Eventually, I had to decide what I was going to do for my research project but it's difficult because you don't want to niche yourself in, but you don't really have a choice when researching for a specific project. The way I ended up finally choosing what to do was to loosen my grip on the idea of permanence. Although it is challenging, I encourage others to have broad interests and to not allow yourself to become restrained by one project – everything you do is a smaller part of a greater journey, and this is something I like to be mindful of. Continually explore and be intellectually curious, you will find what speaks to you. In the end, I ended up loving my research project and I find comfort in knowing that everything always works itself out.
Host:
How did you create @skylinesandstreetlights & what inspired it to continue?
The
skylinesandstreetlights
Instagram page
started just for fun. I have always had a deep interest in the manner that cities were created and the story in their design. I have travelled to a lot of places and garnered a great appreciation for architecture and building design. A year into the page's creation I began to overthink it and wasn't sure on the direction I wanted to take with it. I decided that I wanted the page's existence to be simply for fun and to share my enjoyment of the planning field with others. I did not want something I love to feel like a job, but instead when inspiration strikes to have a place to share and reflect. I am Assyrian and am part of a community in diaspora and my heritage is extremely important to me and is a source of inspiration in everything that I do. Through my own personal research endeavours about my heritage and lineage over the years, it has animated my love of design and provides an innovative view of design and architecture. So much of my identity is rooted in my ancient cultural heritage in which I hold a deep reverence and it really is a motivating force behind my vision for the work that I do.
@skylinesandstreetlights Instagram feed
Host:
Can you describe the impact or value architecture & design has made in your personal life and perhaps how it manifests in your planning work?
Planning is a very creative profession, constantly evolving, and requires new ideas to be brought to the table. I view architecture as the language of the city and design has immense potential for ingenuity. I have come to realize that places are driven by meaning, significant to that land's culture. There are complex economic, social, and political drivers behind architecture, including spiritual and transcendental. I have become inspired by the "why" behind the places and spaces we navigate daily. Design influences our culture and our psychology. It is fascinating to reflect on the psychological impact of design on a community's identity. I continually carry these principles in all the work that I do while remaining open to the future possibilities presented through my career and future projects.
Host:
How do you feel about the antagonistic relationship behind ancient design appreciation and modern-day technological priority in urban design?
I believe that you don't have to sacrifice functionality for design, aesthetic and/or beauty. It does not need to be one or the other. I believe it is important to find a healthy balance between space, functionality, and timelessness. Design processes should be inclusive and willing to consider a variety of voices and perhaps shift in its approach. As individuals who are positioned to influence the urban landscape, we are challenged to truly think about the language we want to convey through the built environment. Often, we prioritize functionality or technology in design which has their merits in planning and design – it is representative of the characteristics of modern life that is warranting these responses in design practice. I believe we must embrace meaningful thinking in planning and create elegant approaches to design inspired by meaning, that transcends physical and functional requirements. To seek to challenge the monotonous approaches to modern building practices. Instead, driving ingenuity and innovation can lead to functional and representative city/building design.
Host:
What do you believe is a quintessential consideration when planning for the "right now" in society?
Staying inspired. Inspiration can be found in the places we least expect to find the answers. In particular, the environment and nature are always evolving, and we can use nature's design and beauty as guide for city design. In addition, planning for the "right now" requires humility. As it stands, humanity faces wicked problems and as planners we are required to evolve and pivot our thinking to mitigate these problems. It involves brainstorming ideas and building awareness. It also requires a level of curiosity and boldness. Bring the brazen if you will. There is so much room for innovation and I am interested in continuing to learn how to create space for different ideas.
Host:
Can you describe a teachable moment that has resonated with you on your personal journey?
I wouldn't say that I have a particular moment, but perhaps an overall reflection. I think we too often wait on the sidelines for an opportunity to occur and then panic as if we might miss it. You need to create your own opportunities. It is easy to get the lost in the crowd so I would recommend putting yourself out there. Whatever comes out of that, you never know how it will turn out or if it will have a ripple effect. And one other thing that sticks with me is that no one is going to come and save you or tell you what to do. You need to take the risks yourself, trust me, your future self will thank you. Lastly, don't be passive. Develop a position through your own experiences and journey. Get used to criticism. It will help you grow as a thinker and help cultivate your own mind.
Host:
Do you have any resource recommendations?
If you're interested in the preservation and conservation and reuse of structures, districts and landscapes of architectural, historic and cultural significance, I recommend checking out the Architectural Conservancy of Ontario (ACO) – they have great resources as well as volunteering opportunities. I had the opportunity to work with them in early 2021, participating in their NextGen program.

https://www.acontario.ca

I've attended great webinar series facilitated by the non-profit organization 8 80 Cities; I would recommend checking them out for future events and webinars.

https://www.880cities.org

Inspirational Books - City in History by: Lewis Mumford; Mediations by: Marcus Aurelius

Some Instagram pages I recommend checking out:
@jamesclear
– author of Atomic Habits – for anyone looking to improve their daily habits
Bio: Oriana is a Planner at thinc design in Toronto & is on her accreditation journey toward becoming a Registered Professional Planner (RPP)
Education: MES (2-year program) at York University, urban planning avenue (environmental stream)
- - - - Connect with Oriana - - - -
Oriana Nanoa
urban planner + content creator
Planning Passion Projects is an initiative of Your Planning Career to explore and invite creatives within the spaces of planning to share unique experiences and perspectives. With the world facing global crises, planning for sustainable, inclusive and equitable communities requires both long-term thinking and immediate action. This platform will feature the change-makers of today who are setting the stage for brighter tomorrows.
Have someone you think deserves a feature?